United Nations: Before long, humans will have to face with disasters everyday. The findings show that the world is set to face 1.5 disasters a day – 560 a year – by 2030, as humans put themselves on a "spiral of self-destruction" by heating up the climate and ignoring risk, pushing millions more people into poverty.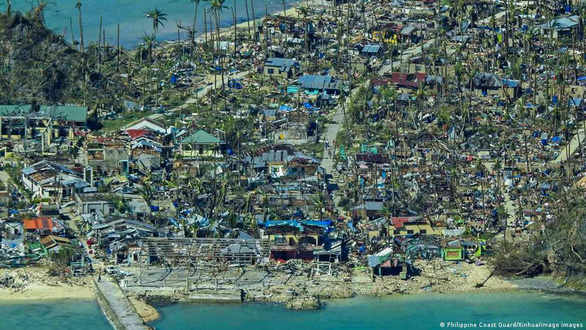 Typhoon Rai wrecked Philippines in December, 2021, killing 300 people and evicting thousands of people from their homes, causing a 500 million USD worth destruction – Photo by AFP
This is the conclusion given United Nations Office for Disaster Risk Reduction (UNDRR) in 2022 Global Assessment Report which is published every two years.
In the report published on April 25, UNDRR said in the past two decades, annually the world records 250-550 mild to serious disasters. This number is five times the average number 30 years ago.
The increasingly frequent and intense disasters have had huge repercussions on more people in the last five years than in the previous five-year period, and could push an additional 100 million people into poverty by 2030.
UNDRR warned this year that climate change impacts, from heat to drought and flooding, are set to become more frequent and intense in the near future.
However, the governments underestimated the real impacts of these disasters on the lives and livelihood of their people.
UNDRR asserts that one of the main causes of the sharp increase in global disasters is due to people's misconceptions about risks. This leads to mismanaged policy, financial and development decisions that fuel the risks and expose people to danger.
Deputy U.N. Secretary-General Amina Mohammed said "humans are setting themselves on a spiral of self-destruction" and they will pay the price by not doing more to incorporate disaster risk.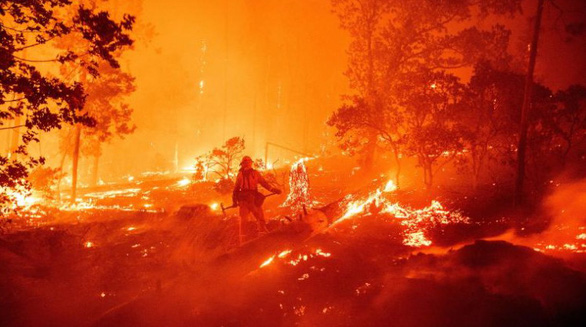 Firefighters in New Mexico, United States are struggling to extinguish the wildfire – Photo by CNN
Statistics show that natural disasters all over the world have caused a $170 billion worth destruction per year over the past 10 years. The damage mainly occurs in lower-income countries, which lose an average of 1% of gross domestic product (GDP) per year, much higher than the 0.1-0.2% loss experienced by rich countries. 
The Asia and Pacific region suffers the heftiest economic losses and the damage will be proportional to the frequency of natural disasters. For example, in the Philippines, millions of people are still struggling to recover from the losses  caused when Typhoon Rai hit the country in December 2021, killing more than 300 people and evicting hundreds of thousands of people from their homes, and causing about 500 million USD in damage.
Notably, most disaster-related losses are not covered by insurance companies. Since 1980, only about 40% of disaster losses have been covered by insurance globally, yet, the number is less than 10% in developing countries.
UNDRR head Mami Mizutori said the disaster was completely preventable if countries invested time and resources to understand and mitigate the risks. It is clear that containment will mitigate the damage than repairment when a disaster has already occurred, she said.
The head of UNDRR, Mami Mizutor underlines that "Raising the alarm by speaking the truth is not only necessary but crucial."
"The science is clear," she says. "It is less costly to take action before a disaster devastates than to wait until destruction is done and respond after it has happened."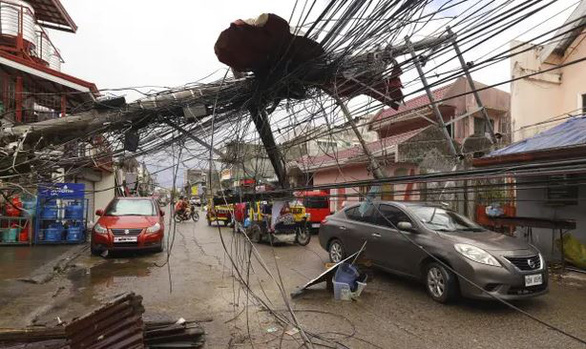 Power poles wrecked by typhoon in Surigao City, Surigao del Norte, Philippines – Photo by AP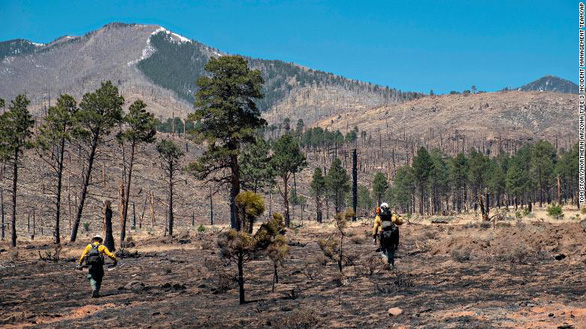 Remnants of a wildfire – Photo by AP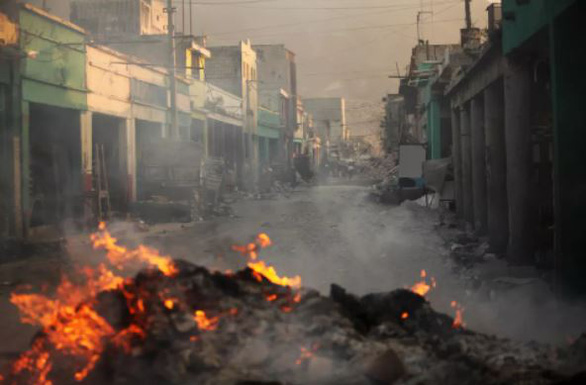 United Nations warns that humans are setting themselves on a spiral of self-destruction as they neglect the ongoing natural disasters – Photo by Getty Images
Source: Tuoi Tre News